Keto Cookies - Box of 5 - Choose your own flavours
Regular price
Sale price
$60.13 AUD
Unit price
per
Sale
Sold out
Keto Cookies
Box of 5 packages with Keto Cookies flavors of your own choice.
This box is a display and shelf ready box, just tear open the front and top of the box to access the cookies inside!
There are 10 cookies in each package of cookies. 
Choose between the four delicious flavours below to have up to a total of 5 Keto Cookie packages in a beautiful box.
* Peanut Butter
 * Lemon Poppy Seed
* Chocolate with Macadamia
* Chocolate Chip with Pecan & Orange
Share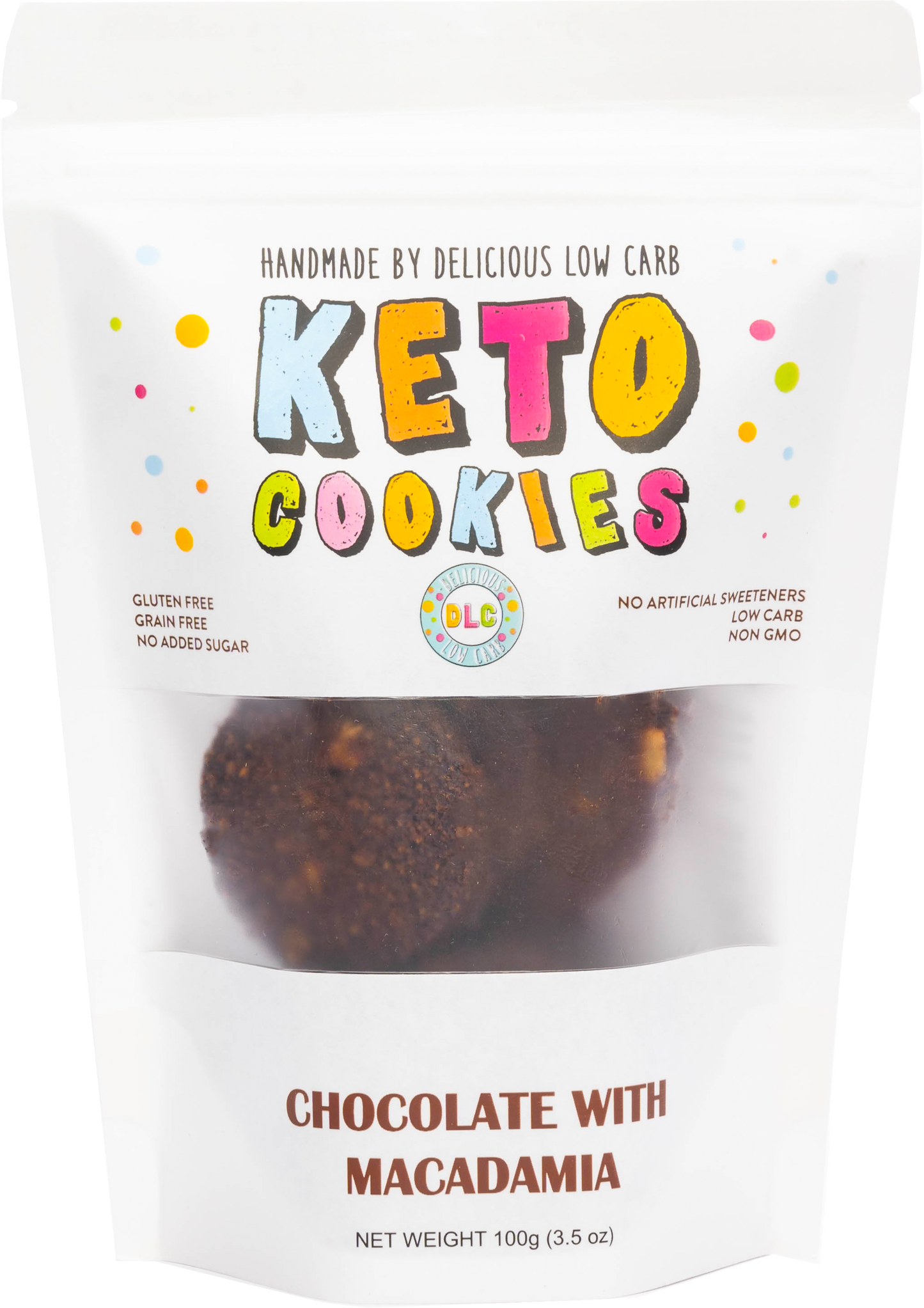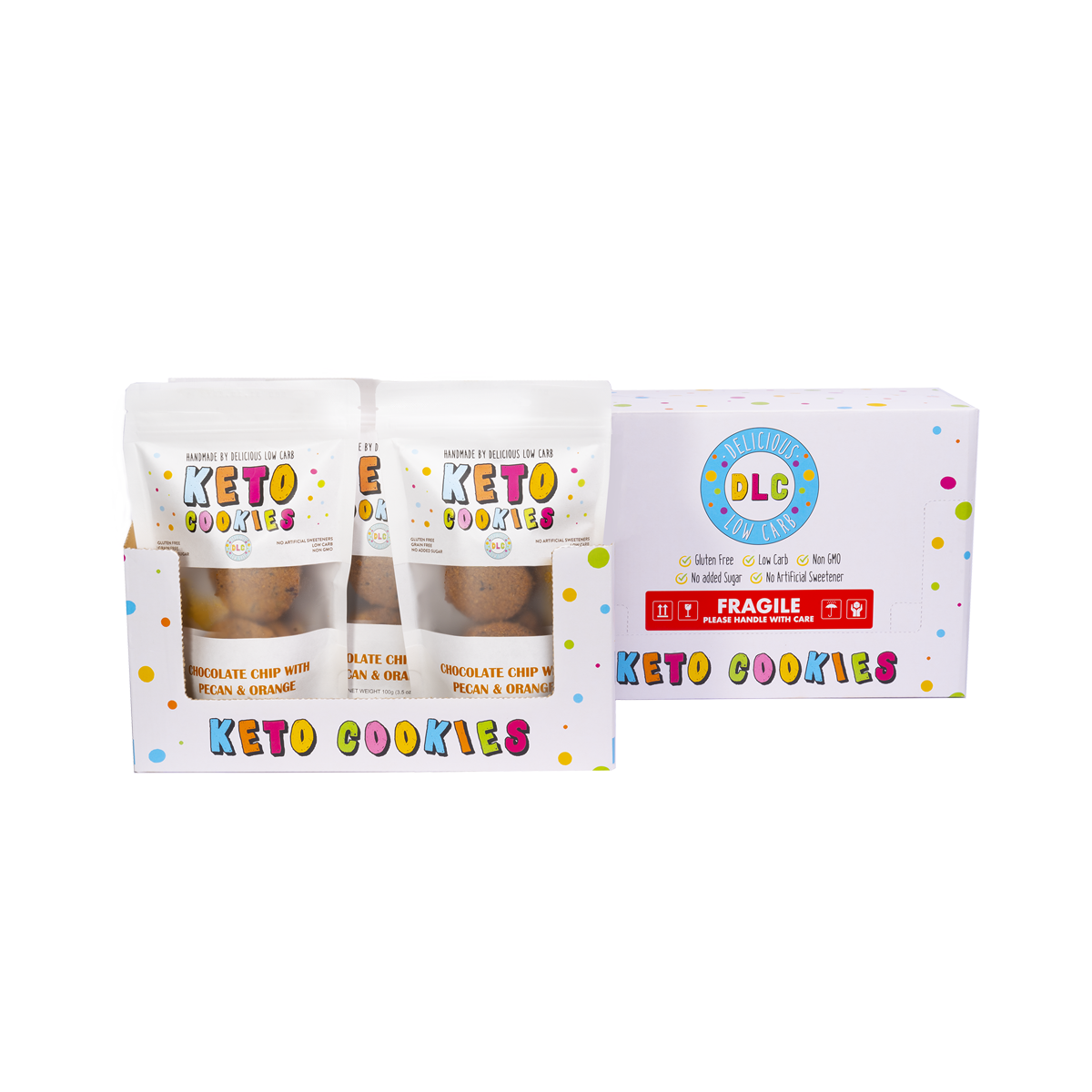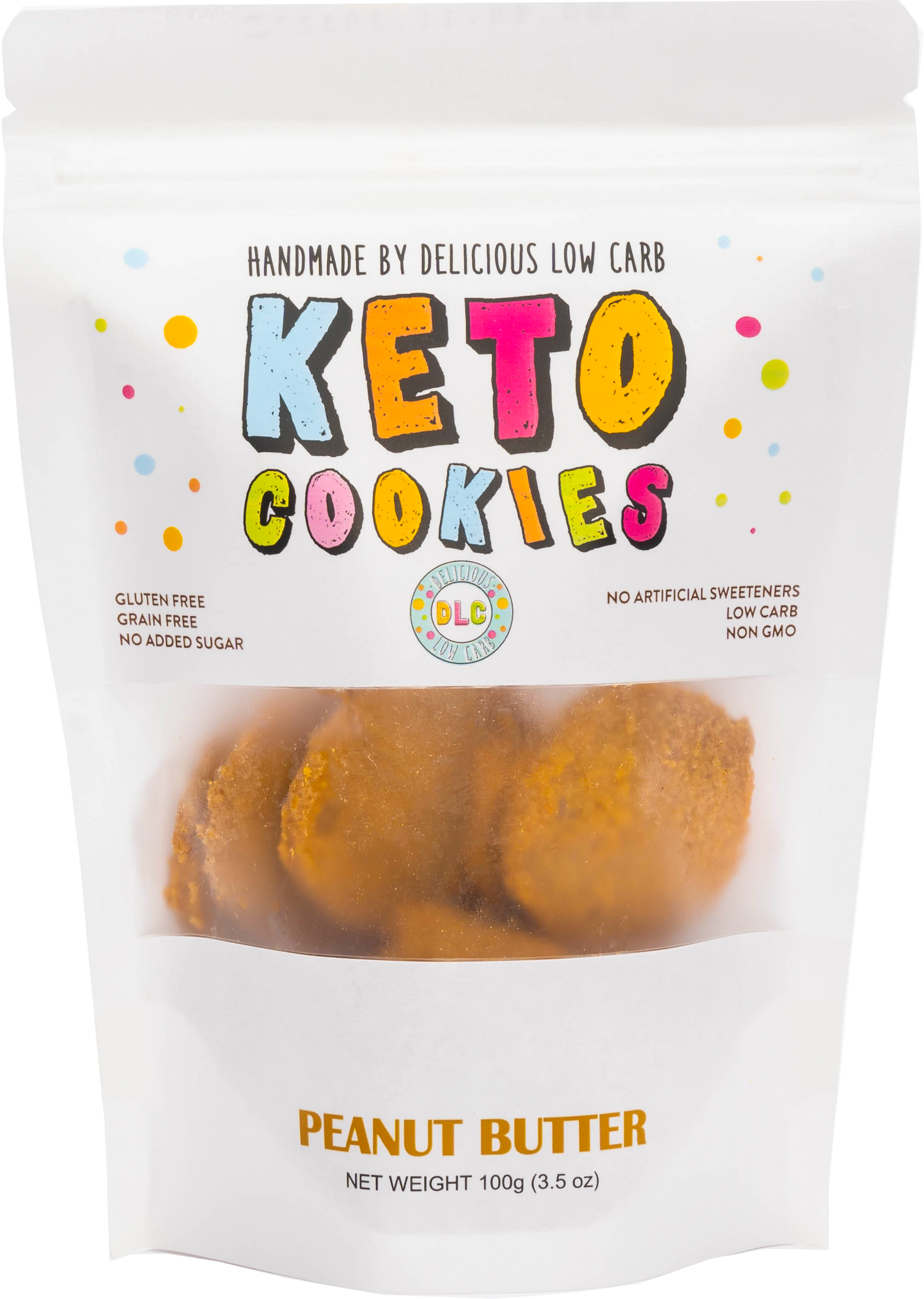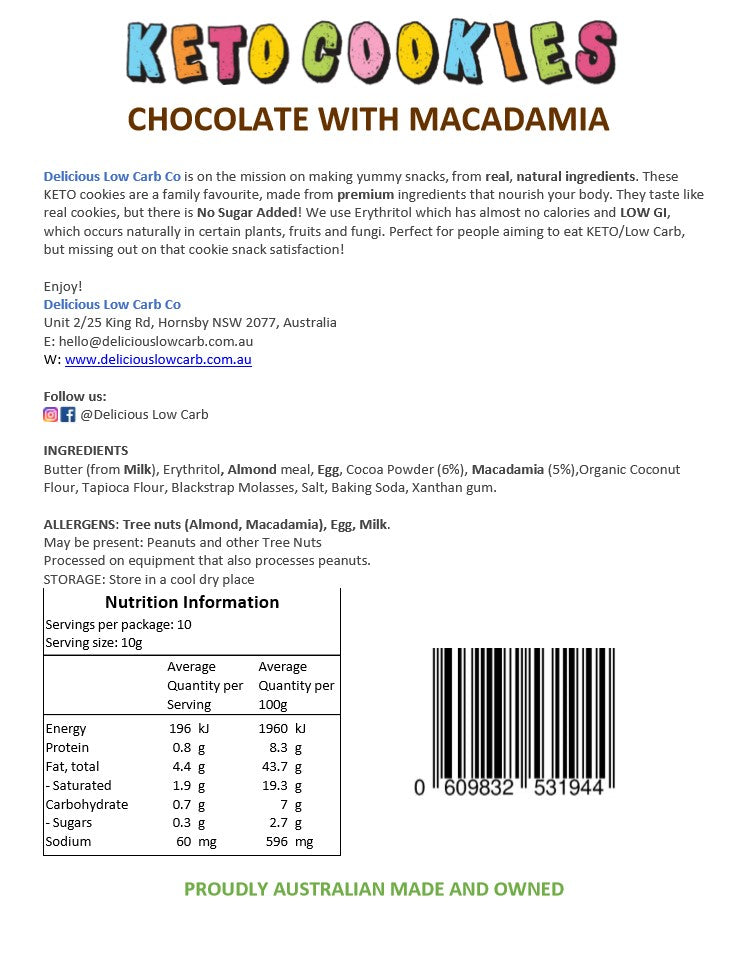 tasty treats
i have enjoyed all the flavours.
Mostly delicious
So nice to open a packet and get that quick sweet fix that actually tastes like a biscuit, the ones I have tried making have always been a disaster. I wont be baking my own again, they are pricey but so worth it, peanut butter and lemon are my faves, the chocolate with macadamia leaves a bit of an after taste for me. Will be buying more to ensure I dont run out!
Can't tell the difference!!!
Amazing cookies! I couldn't tell the difference from normal sugary cookies if I didn't know! Actually, I could, these are better!
Tasty treats
Have so far tried the lemon & poppyseed and enjoyed, as have some workmates
Free Shipping $99+

Free shipping Australia wide on orders over $99

Safe & Secure Checkout

Safe & Secure checkout with SSL security

Sugar Free

Keto friendly with no added sugars
Our Story
The story began when I felt really desperate to lose weight but it seemed every year I felt totally defeated. I ate the same food, the same portions, but my weight kept creeping up. That's when we finally discovered the KETO diet that changed our lives. On our Keto diet journey, we liked to experiment by baking or making lots of different snacks that are sugar free and healthy. Our son loves cookies, so we decided to focus on making yummy Keto cookies that tasted like real cookies. After several months of experimenting, we were finally able to create 3 flavour of cookies. All our cookies are a labour of love and made from premium ingredients that are nourishing to your body. We love supporting local farmers, so all our nuts are Australian nuts and our products are made in Australia. We will keep developing other products in the near future, so stay tuned and follow us on our Instagram or Facebook. Thank you for supporting this business and I won't be here without my loyal customers.
What People say About us
"Found these today in Top Ryde & I am OBSESSED! So I had to buy more online. Really nice to have a delicious diabetic option that tastes like an actual biscuit. I can't wait to see how popular your business gets, you have my full support. :) Thank you!"
Casey Skerlec
"These keto cookies are absolutely delicious! Made with satisfying texture, packed with flavors, gluten free and no sugar! Perfect for a guilt-free afternoon tea with a cuppa."
Ivy Chang